Multi-camera cookery!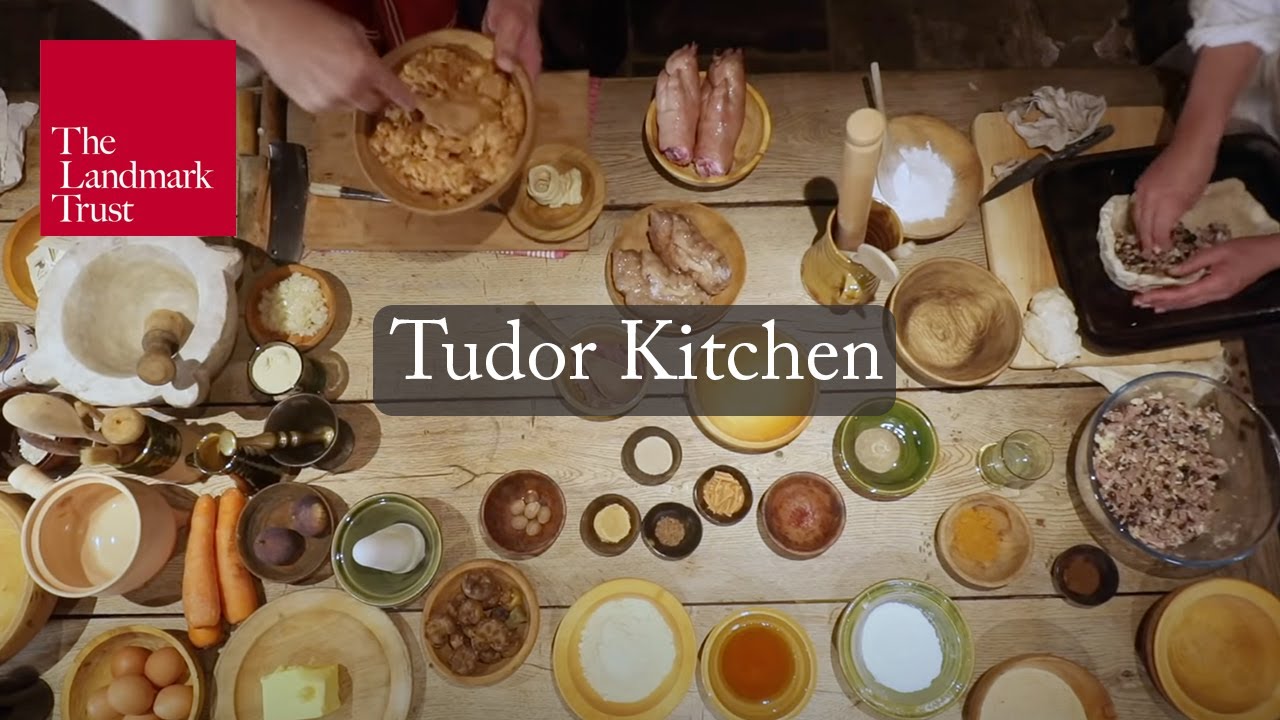 The Tudor Christmas kitchen
As the festive season gathers pace, join Mark Griffin and Kathy Hipperson to discover the delights of historical seasonal food. Take inspiration from the Tud...
This was a fun project for The Landmark Trust building conservation charity; recreating seasonal recipes from Tudor and Victorian times.
They were filmed in kitchens at historic Llwyn Celyn, a 15th Century Welsh Farmhouse and featured historically accurate recreations of period recipes, including pigs trotters and marchpane or marzipan,  The finished films are being shown now as part of The Landmark Trust's Festival of Landmark.
Three cameras were used to capture the action: a Sony FS5 streaming HD but recording internally in 4K for flexibility during later editing, a Sony PMW200 and a Canon 5d4 for the overhead shot.  The cookery was mixed as live using our ATEM Mini Pro vision mixer and recorded on to a hard-drive, dramatically cutting the amount of editing required later.  Sound was on two personal radio mics.  Subtitling was by Imogen Astley Jones.
It was the first outing for our ATEM mini switcher, too. @WKearsr #videomarketing #history https://www.landmarktrust.org.uk/news-and-events/upcoming-events-2020/festival-of-landmark/festival-of-landmark-festive-offering/